The successful concept of TVworkshop is now also available in Spain and Asia!
TVworkshop originates in Den Bosch, The Netherlands. But nowadays, you will also find the successful concept in Belgium, Germany, Spain, and different countries in Asia!
If your company is located in, or is moving to Asia, Spain, Germany or Belgium, it does not matter; TVworkshop.com is always there to arrange fun, bot most of all surprising and useful teambuilding activities and company outings. Making a commercial with your colleagues in Singapore? Producing a movie in Germany? Or recording a lipdub with the whole company in Spain? No problem for TVworkshop! Choose your location and a workshop and the team of TVworkshop will make your day a great success!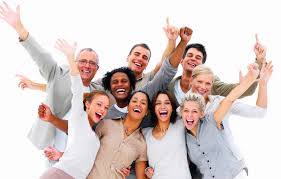 Germany
Are you searching for a professional organisation that can arrange your teambuilding day in Germany? Then you should choose for TVworkshop. Our surprising tv workshops can be booked everywhere in Germany, from Hamburg to München and from Keulen to Dortmund. It is also possible to have a workshop with German film directors. The team of TVworkshop.de consists of professional film directors that can give your workshop in every language and make every workshop a success!
You can visit our German website for more information about our tv workshops in Germany:  www.tvworkshop.de.
Belgium
From Oostende to Aarlen, we come everywhere in Belgium to give your workshop! Every teamday will be a success with our original workshops! Your bonds and the bonds among your colleges will become stronger in a fun and great way, without even mentioning the word teambuilding. We will take care of your company routing or teambuilding day; nothing will go wrong. The only thing you have to do is to let us know which workshop and which date you prefer, and where and at what time you want us to appear. We will take care of the rest! Our workshops can, of course, be provided in French as in Flamish.
Where and when will we organise your workshop in Belgium? Let us know by contacting our Belgian team: www.tvworkshop.be. You can also reach them via info@tvworkshop.be or call them via +3130-227 0620.
Spain
Make a commercial underneath the Spanish sun in Barcelona! Or do you rather prefer to make a lipdub in Madrid? You can also enjoy one of our enevating tv workshops with your colleges in Spain. From movie to commercial, from lipdub to videoclip; our professional Spanish team makes every movie to a great success! The experienced film directors in Spain will bring everything that is needed and will guide everyone to the workshop in your preferred language.
Book one of our workshops in Spain now via TVworkshop.es. 
Asia
We take care of your preferred workshop in Asia on almost every location in Singapore, Manila, Jakarta, Bangkok, Kuala Lumpur of Hong Kong. TVworkshop.com will ensure that your team will het a big boost through our unique teambuilding workshops. Make a commercial, 360 degrees movie, lipdub or videoclip and bring your team together. At the end of program you will have produced your unique film and will have had a fantastic day! What more do you want?
Experience a unique teambuilding day or company outing in Asia with TVworkshop.com!
Our tv workshops
Get to know your colleagues and see them from a different perspective, as even the quiet and shy colleagues will open up during one of our surprising workshops! It will definitely be a success, where and whenever you want to. Contact us to receive more information about our activities. In which country will we give your workshop?
TVworkshop Netherlands – TVworkshop Germany – TVworkshop Belgium– TVworkshop Spain – TVworkshop Asia